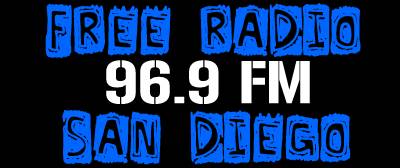 Free Radio San Diego 96.9FM is a direct action organization. What's direct action? Direct action means that you engage in something that directly gives you want you want to achieve. Let's say we want to have a community radio station. You could go protest in front of Fox, CNN, NBC, ABC, Clear Channel, Jefferson Pilot, etc.
Or, you could simply go about creating that station, which is direct action. We wanted a community radio station, and rather than sit around and beg people to give us the scraps from their tables, we built the damn thing ourselves from scratch.
Not all laws are legal. Imagine a black man who would try to vote in the 1940's. Or someone guilty of Sedition for speaking out against the government. The laws that are enforced by the FCC are created by and for extremely powerful and wealthy media giants whose singular focus is to turn a profit.
Our government exists to serve the people, we do not exist to serve it.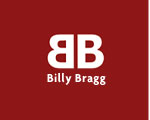 All the latest about British singer-songwriter and activist Billy Barge.


Welcome to the Online Edition of the Plumb Design Visual Thesaurus™. An exploration in language and learning, the Thesaurus is a visual representation of the English language.


The San Diego Police Department is committed to working together, within the Department, in a problem solving partnership with communities, government agencies, private groups and individuals to fight crime and improve the quality of life for the people of San Diego.

Their mission is to maintain peace and order by providing the highest quality police services in response to community needs by apprehending criminals, developing partnerships and respecting individuals.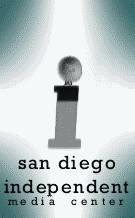 "Indymedia is a collective of independent media organizations and hundreds of journalists offering grassroots, non-corporate coverage. Indymedia is a democratic media outlet for the creation of radical, accurate, and passionate tellings of truth."



"What is Ready.gov all about?
Terrorists are working to obtain biological, chemical, nuclear and radiological weapons and the threat of an attack is very real. Here at the Department of Homeland Security, throughout the federal government, and at organizations across America we are working hard to strengthen our Nation's security. Whenever possible, we want to stop terrorist attacks before they happen. All Americans should begin a process of learning about potential threats so we are better prepared to react during an attack. While there is no way to predict what will happen, or what your personal circumstances will be, there are simple things you can do now to prepare yourself and your loved ones."


"What is the meaning of yellow times?
Today we live in an age of yellow journalism, where the mainstream media sensationalizes their content in order to increase circulation and increase profits.
By putting television shows such as Survivor on the cover of their newspapers, or nicknaming a horrible conflict as a showdown, these guilty parties have given up on real journalism. During these yellow times in which we live, YellowTimes.org offers you an alternative. Find out more..."


"Earles' history is the stuff of legends, particularly to his fans. They know how Steve, out of nowheresville Schertz, Texas, son of an air traffic controller, dropped out of 8th grade to go on the road, and lie on ratty Austin couches with his Texas troubadour heroes. Townes Van Zandt, whom Steve called "a good teacher and bad role model" once had his prize student tie him to a tree, in an unsuccessful self-invention to stop the older man's drinking. They know, too, how Steve went to Nashville, where he wrote a bunch of songs, raised much hell, and, in 1986, made Guitar Town, a legitimately great record, a latter day Grapes of Wrath for the pick-up truck set, still a most eloquent expression of lefty redneck/populist complaint."


Z Magazine's ZNet is a sophisticated web site with diverse extra-web functionality but simple design and graphics for easy navigation. It is a continuous town meeting and intellectual and activist service center for large sectors of the progressive community. It is a place to... get useful information exchange ideas, develop new political programs and unity, engage in online activism, acclimate to and learn new technologies, meet new people, enjoy and educate yourself browse the WWW with extensive guidance.


This page is dedicated to preaching the Gospel truth about the soul-damning, nation-destroying notion that "It is OK to be gay."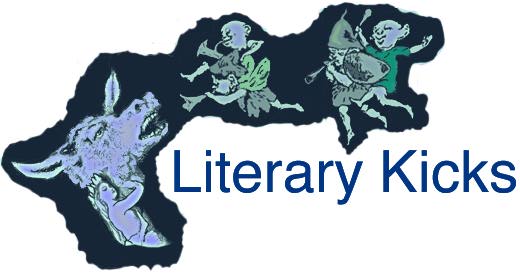 The site is devoted to a few experimental literary movements that tried to uncover some deeper truths about life. In studying the life stories of the writers as well as their works, there are sometimes even more interesting truths to be revealed than are found in the works themselves.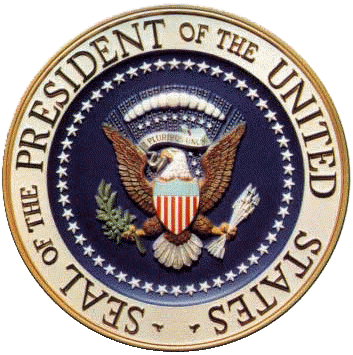 The official home of the White House on the WWW.

NewsMax magazine is one of the hottest publications in America. Today, news breaks on the Web ... and the media gatekeepers can't censor it. NewsMax magazine provides you with the uncensored news from the Web. There's one publication in America breaking that news - NewsMax magazine.
Nationally syndicated radio host Michael Reagan, son of President Reagan, says: "NewsMax.com has become my favorite news Web site. I guarantee that you'll love their magazine. The liberal media moguls hate NewsMax. Not only does it expose 'liberal' shenanigans without mercy, it's dedicated to making America once again a 'shining city upon a hill.'"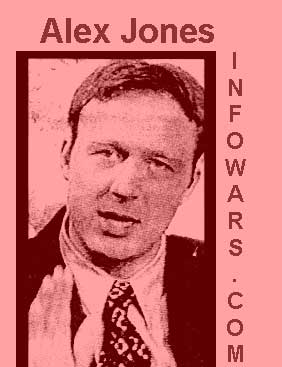 Featured on "Good Morning America," "20/20 Downtown," "60 Minutes," The Discovery Channel, A&E, Court TV and more, Alex Jones appears on multiple stations across the country, and has been called, "an absolutely riveting television presence," by Patrick Beech of the Austin-American Statesman. Mike Kelley, also of the Austin-American Statesman, said of Mr. Jones, "On television, he exudes so much energy that a viewer might almost expect bits of flesh to start flying from the screen."Alex Jones was recognized as "Best Radio Host" in the 1999 Austin Chronicle Reader's Poll.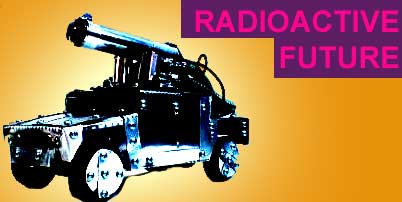 A stolen election. A fraudulent inauguration. A nation's rights suspended following unspeakable tragedy. Corporate government. Thought crimes. Intolerance. The total enslavement of the working class. A police state. Militarism. Global thermonuclear war. This is the Radioactive Future.
The Radioactive Future draws nearer daily. It is our mission as artists to combat the forces that set this chain in motion, and to ensure that the Radioactive Future will not be the destiny of humankind. Radioactive Future is an artist collective that was founded in March 2000 by Bill and Alexandra Pierce. The organization was created to give artists an opportunity to show their work on the Internet and at events. Our events have been held in various locations throughout Southern California.

Adherents.com is a growing collection of over 41,000 adherent statistics and religious geography citations -- references to published membership/adherent statistics and congregation statistics for over 4,200 religions, churches, denominations, religious bodies, faith groups, tribes, cultures, movements, ultimate concerns, etc. Basically, researchers can use this site to answer such questions as "How many Quakers live in Indiana?", "What are the major religions of Nigeria?", or "What percentage of the world is Buddhist?" We present data from both primary research sources such as government census reports, statistical sampling surveys and organizational reporting, as well as citations from secondary literature which mention adherent statistics.

When it was founded by Dan Wolf, Ed Fancher and Norman Mailer in the fall of 1955, The Village Voice introduced free-form, high-spirited and passionate journalism into the public discourse. As the nation's first and largest alternative newsweekly, the Voice maintains the same tradition of no-holds barred reporting and criticism it first embraced when it began publishing more than forty years ago.
The recipient of three Pulitzer prizes, the George Polk Award, Front Page Awards, Deadline Club Awards and many others, the Voice has earned a reputation for its groundbreaking investigations of New York City politics, and as the premier expert on New York's downtown scene. Writing and reporting on local and national politics, with opinionated arts, culture, music, dance, film and theater reviews, Web dispatches and comprehensive entertainment listings, the Voice is the authoritative source on all that New York has to offer. Add classifieds unrivaled by any other New York publication, the Voice is New York's most influential must-read alternative newspaper.
Dozens of diverse, talented and idiosyncratic writers, novelists, playwrights, poets, and political activistsólured by the journalistic freedom that non-mainstream status affordsóhave filled the Voice's pages over the years, cementing its standing as "a writer's paper." Among those who made the paper their romping ground in the past were Ezra Pound, Henry Miller, Katherine Anne Porter, James Baldwin, e.e. cummings, Ted Hoagland, Tom Stoppard, Lorraine Hansberry, Jerry Tallmer, Allen Ginsberg, Murray Kempton, I.F. Stone, Pete Hamill, and Roger Wilkins. Former Editors in Chief have included Dan Wolf, Clay Felker, Tom Morgan, Marianne Partridge, David Schneiderman, Robert Friedman, Marty Gottlieb, Jonathan Larsen, and Karen Durbin.

Get Homie artwork, poetry, comic strips and figurines at David Gonzales's website, "homies.tv." Also, enjoy the detailed descriptions Gonzales has written for every Homie figure ever made.


The American Civil Liberties Union is the nation's foremost advocate of individual rights and equal justice, and leading guardian against unwarranted government interference and abuse. Since 1920, the mission of the ACLU has been to preserve the rights and freedoms guaranteed by the US Constitution and the Bill of Rights.


FARK is a site worth visiting daily, even hourly. Do so and you will find the days most offbeat and comical news stories mixed in with breaking news that really matters. A few times in the past month, they have even scooped CNN and MSNBC. Check em out...


The home page of local artist and bartender Doug Thompson, "The Art Snob" features a hammersmash of artistic expression that reminscent of feverish dreams and Saturday morning in Hell. He's been in High Times too. >:). Particular Asunder Press favorites are, "Sushi, Honey and Symbolic Logic," "Lucha Libre'" and "Eyes Gotta Stomach Ache." Need a cool tat? Check this page out...


Celery Club is like a Masonic Lodge for out of work and less employed tech workers. It's webmaster, Sassy, writes social commentary and over all silliness three times a week. Club members Felix Tibs, BCC, The Creeper, Lipsore, Eli and Head Muzak are an appropriate supporting cast.


pacific REVIEW: A West Coast Arts Review Annual
3 Decades of Literary Experimentation at SDSU, pacific REVIEW has published high-quality fiction, poetry, essays, and artwork since 1972.
Past issues boast the literary talent of Caroline Forsche, Claribel Alegria, Raymond Federman, Ernesto Cardenal, Robert Coover, Steve Kowit, Daniel Halpern and Jorge Luis Borges, to name a few. Akin to other university-based, literary initiatives (Analecta, at the University of Texas at Austin; Ploughshares, at Emerson College), pacific REVIEW showcases the work of emergent literati, pairing their efforts with the work of established artists.
ASUNDER PRESS Sergeant at Arms Coulter Jacobs had three featured poems in this year's edition.